Workshop "Juggling for Beginners"
This workshop is suitable for children and adults!
Juggling is fun...and much more!

Scientific studies proof that juggling helps connecting both brain hemispheres. It develops coordination and concentration capacity. Interactive juggling also supports the ability to cooperate in a group.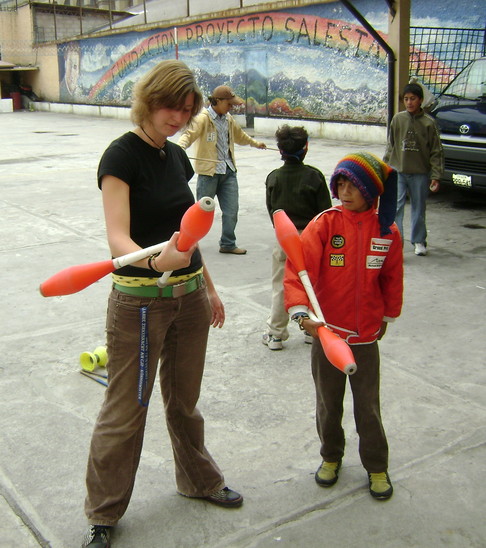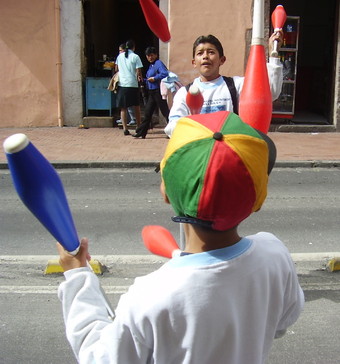 This workshop includes basic juggling techniques with balls and clubs as well as some group games. Depending on the skill level of the participants more challenging tricks can be taught as well as interactive juggling - like passing and picking.

Duration: 1,5 - 2h
Teaching languages: German, English, French
Number of participants: up to 30 persons
Kids should be of the same age group