Tales of mere existence
a theatrical circus piece full of performance poesie
"Tales..." is a one-woman show telling stories about secret desires, about absurd every day life struggles, about the never-ending quest for sense and - of course - about the pure joy behind all of it.


Come join Anni on a 30-minute adventure into a quirky univers that unfolds from out of one single box. Be bedazzled by breathtaking juggling and smirk smuggly when discovering the delightful details in this show.
For indoors and open air!
visual juggling performance without words
recommended audience: 6+
duration: ~30 minutes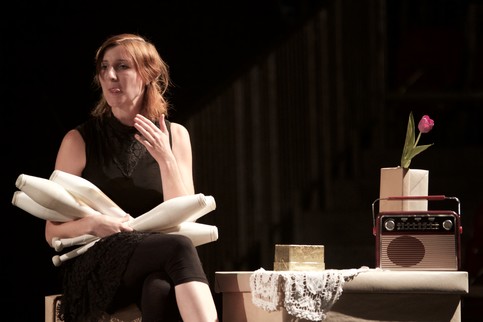 Streetshow