Workshops
Anni teaches specialised workshops in juggling technique and creative research. They are suitable for jugglers who bring basic knowledge and want to dig deeper into their technique and art.
Anni's teaching is geared to facilitate students to find their own technical "vocabulary" through tools and concepts. Her classes usually combine technique, movement and creative work.
Topics are amongst other:
Club Manipulation

Improving juggling practice (body posture an practice tools)

Multiplexes with clubs

Out of the box - concepts for jugglers (research tools)

Foot Juggling
Duration: anything from a 1,5h quick boost to a week-long masterclass
Teaching languages: German, English, French

Number of participants: 10-15 persons max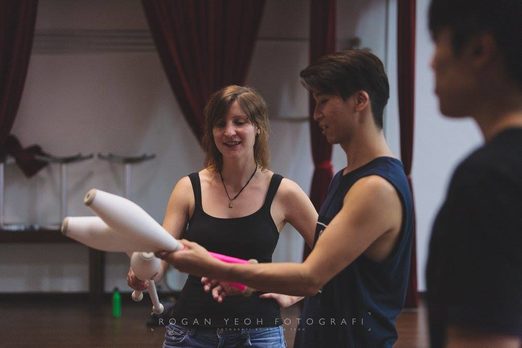 ---
Coaching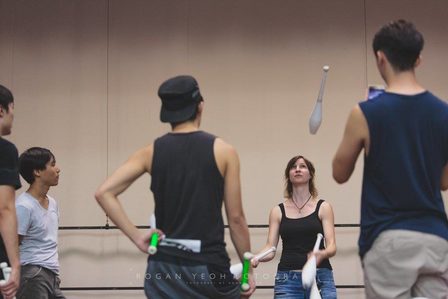 Anni's teaching is geared to the means of Performance Art. The coaching orientates itself on its conceptuality and its obligation for authenticity.
The coaching embraces amongst other:
exploration of the relation between body and object

building juggling routines

stage presence

authenticity on stage

concept development
Duration: flexible training hours according to your needs

Teaching languages: German, English, French
Number of participants: one on one coaching or small group with same skill level