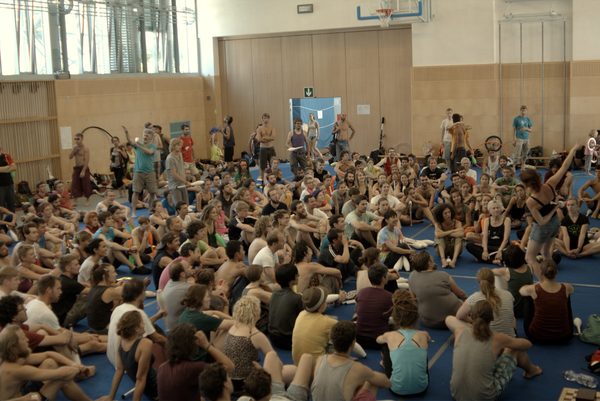 Anni has been teaching juggling since 13 years - spreading the joy of object manipulation to novices as well as providing professionals with juggling technique, research tools and stage coaching.
Her workshops are highly in demand in the juggling scene and found their way into adult education programms.
---
Certified by BAG Zirkuspädagogik e.V.
(German Federal Committee for Circus Pedagogy)
---